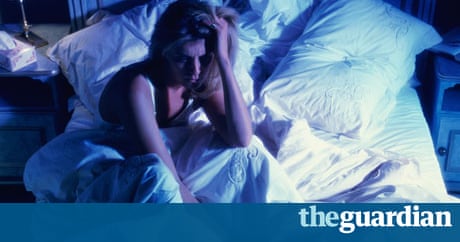 Some of the things that we eat and drink can have a powerful effect on our ability to sleep. The most common offenders are medications, alcohol, caffeine, nicotine, and sugar.

Medications - Many prescription and over the counter medications have side effects that can inhibit sleep. If you are taking anything at all, ask your druggist or physician if it can disrupt normal sleep. Some common offenders are decongestants, pain medications that have caffeine (many do), antidepressants, appetite suppressants, asthma medications, diuretics, and some heart medicines. There are many more. Both over the counter and prescription drugs can play havoc with delicate sleep rhythms. Pay particular attention if you are taking more than one medication since interactions may create side effects. Don't assume that herbal medications are not contributing to the problem. We might think that because herbs are "natural" that they will not interfere with sleep. But this is often not the case. Many herbal formulas contain strong medicine. Check with a good herbalist for side effects.

Alcohol - Alcohol has a strong influence on our bodies' rhythms. Sometimes people use alcohol to try to get to sleep. This approach is rarely successful because even one or two drinks can make it more likely that when the alcohol wears off we will wake up in the middle of the night and not be able to readily go back to sleep. Some people find if they stop drinking a couple of hours before going to bed it modifies the disruptive affects somewhat. If you are having problems sleeping you might consider limiting your alcohol intake until you have regained your healthy sleep patterns.

Caffeine - We all know that caffeine wakes us up. What we may not know is how long it stays in our system. Depending on a person's sensitivity to caffeine, it can continue to have a stimulating effect some 6-10 hours after taken. Be very careful with caffeine intake after the morning if you are having trouble sleeping. And don't feel too assured if you are drinking "decaf" drinks. Decaffeinated coffee often contains half the caffeine of regular coffee! Tea - both green and black- contain caffeine. Also chocolate has a great deal of caffeine, as do many soft drinks. Why make it harder to sleep? Cut back on your intake of these things for now. Or limit caffeinated food and beverages to breakfast or lunch.

Sugar - Also a stimulant, sugar can make it difficult to sleep well. See suggestions above for caffeine.

Nicotine - Also a stimulant that can disrupt sleep. Try to resist smoking before bedtime.

Water - Surprise! Even something as seemingly harmless as water can disrupt our sleep. In this case it is not drinking the water itself (we should all drink 6-8 glasses of water a day), it is when you drink it. Very often people will drink water or tea before going to bed, only to have to get up in the night to urinate. If you are someone who doesn't make it through the night without taking a trip to the bathroom, don't drink anything for at least two hours before bedtime. If you get thirsty during the night or evening hours try drinking one or two large glasses of water in the morning when you get up, and several more during the day to hydrate your system at a time when it is more convenient.

All of these behaviors can be things that undermine your efforts to get back to a healthier sleep cycle. The point is not to deprive yourself, but to become conscious of what you may be doing that increases your insomnia. Knowledge is power. It gives us choices and gives us some control in frustrating situations.
If you find that there are things above that seem hard to change or give up, try making small changes first and find times to enjoy the things you want that will have less adverse effects on how you sleep. Once you have reestablished a healthy sleep cycle you will be able to include more of the things you may now have to limit. But do so gradually and pay attention to whether something throws your system off.